Determine the latitude/longitude coordinates of the center point of an H3Index cell
This operation is performed by function h3ToGeo. See the comments in the function source code for more detail.
The conversion is performed as a series of coordinate system conversions described below. See the page Coordinate Systems used by the H3 Core Library for more information on each of these coordinate systems.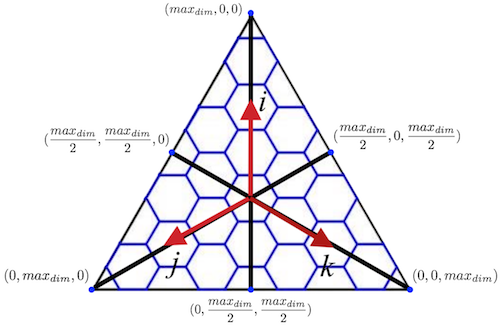 The face-centered ijk coordinates are then converted into corresponding Hex2d coordinates using the function _ijkToHex2d.
The function _hex2dToGeo takes the Hex2d coordinates and scales them into face-centered gnomonic coordinates, and then performs an inverse gnomonic projection to get the latitude/longitude coordinates.